About Member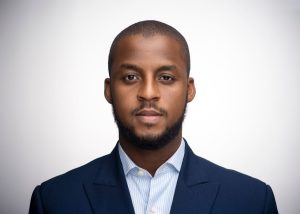 Meet SADIQ ABDU DANTATA, the visionary CEO of Golden Alchemy.
With a wealth of experience and a keen understanding of the industry, SADIQ ABDU DANTATA has propelled the company to heights under his strategic leadership.
Known for his forward-thinking mindset, He has been instrumental in expanding the company's global reach, identifying emerging markets, and capitalising on new opportunities. With a deep understanding of supply chain dynamics, market trends, and risk management, he navigates the complexities of the commodity market with precision, driving profitability and sustained success.
Education and Background
SADIQ ABDU DANTATA holds a bachelor's degree in Accounting from the University of Surrey in the United Kingdom and a Master's in International Business from the HULT Business School. His educational background and years of hands-on experience in the commodity industry have equipped him with a deep understanding of market dynamics, risk management, and strategic decision-making. He is an associate member of some professional accounting bodies in the UK and Nigeria. HE IS CURRENTLY THE CHAIRMAN OF GOLDEN ALCHEMY.
BSc Accounting – University of Surrey, UK.
MSc International Business- HULT Business School.
Banner Widget
Looking for a job? Do you want to be part of our team?
Subscribe
Want to be notified about our News. Just sign up and we'll send you a notification by email.