About Member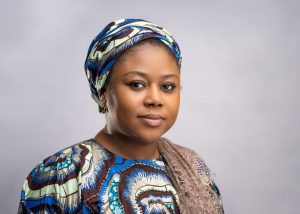 RAHMA ABDU DANTATA is an accomplished and experienced Non-Executive Director with a diverse background in various industries. As a respected and independent voice on the board, RAHMA ABDU DANTATA brings valuable insights, strategic guidance, and governance expertise to the organizations she serves. She is an international businesswoman with vast experience in Trade, Customer Service, and Business Development. She sits on the boards of many companies and is the Chairman of Marbella Ltd.
Education and Background
RAHMA ABDU DANTATA holds a Bachelor of Arts in Marketing from the University of Hull, UK, and a Masters in Marketing from Regent's University London. Her educational background and extensive experience in leadership roles equip her with a comprehensive understanding of business operations, risk management, and regulatory compliance. She is currently the Non-Executive Director of Golden Alchemy.
BA Marketing – University of Hull, UK.
MSc Marketing – Regent's University London.